03/15/09 22:24 Categories:
Policy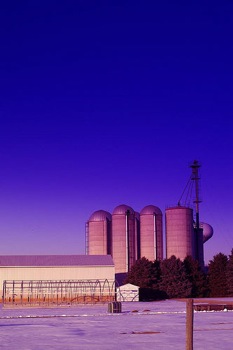 I expect, and will pay extra for, my computer programs to integrate seamlessly, or at least as seamlessly as possibly, which is constantly improving. When software doesn't work together, customers are irritated and pressure the companies to play nicely. (Right now chat protocols are not standard, which is quite irritating!)
Districts are slow to learn this lesson. They still see each department as individual "silos" in foreign policy speak or islands unto themselves. Yes, they may spout some PC integration speech, but the way curriculum is developed and then presented to the school boards individually does not lend itself to a comprehensive outlook but a segmented one. If a school board is asked to increase funding for one department, will it consider funding requests by departments who will give their curriculum reviews two or three years later?
The asst. supe for curriculum would act as a "czar" in Obama's world (why are we using Russian terminology?), but I'm not convinced that that is enough. I'm not advocating for the dissolution of departments; rather, I would like to see a change of methods used in curriculum planning at a district level.
I chose Parkway by random and searched its Board Docs for math. It completed the last
comprehensive math review (pdf)
in 2006 and, as is traditional, will review it again in another five years with updates in between. In going over the report given to the board and posted on the Board Docs, no mention is given to how the math department is connected to the other departments. Nor is any mention given to how recommendations would affect other departments.
I decided to check if its neighbor Rockwood had shown wider thinking. Nope, and their latest
math review (pdf)
was just approved this January. However, I do like Rockwood's
Curriculum Advisory Council
, which looks over completed curriculum reviews and makes their comments/suggestions before they are submitted to the board. The council is made up of teachers, principals, board representatives, parents and students (plus more including counselors, librarians etc.). While I would like for the council to have input before the final document stage, I think this is an excellent idea although it still doesn't address my concern about looking at the broader picture. At least though the council wouldn't be made up only of experts in that particular field who tend toward tunnel vision so they could and probably do ask questions about how the proposals affect the wider body. This is an idea that all districts should follow. Maybe we can start to at least build some tunnels between the silos.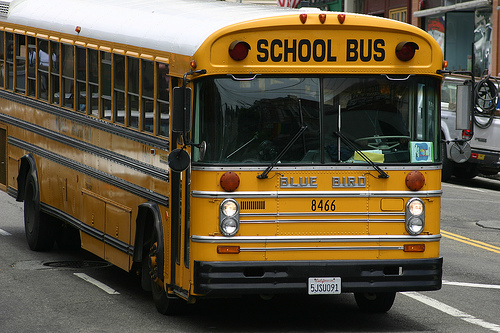 Photo by Ian Fuller
When
Sarah Brodsky
of
Show-Me Institute
asked why St. Louis area weren't being more innovative by implementing programs such as online grade and attendance monitoring by parents, I was surprised as I thought they were doing that. After checking most of the county school districts, I found that they were. (I couldn't find it on
Parkway's website
. Do they not have it or is it just not easily found on the website? They do have
online lunch account
s
, which I wish my kids' district had, so I'm assuming they have chosen not to have attendance and grades monitoring.)
The
St. Louis Public Schools
did not have any online monitoring that I could find. For a district that
struggles with attendance
, I would think that allowing the parents to easily check on their kids' attendance and tardies would be a high priority. "Johnny, you were tardy for biology again today. You're grounded!"
I have previously
challenged
districts with building initiatives like Rockwood to include green elements. Parkway is having
public meetings
where residents can voice their opinions. I'm sure other districts are also considering renovation projects.
Missouri is a bit behind with no LEED certified schools although one is expected to open in
Kansas City
next year. In St. Louis County, most schools are renovating, not constructing new buildings, which makes the LEED certification trickier. Ohio is
requiring
all new schools and major renovations to be LEED Silver certified and is helping with funding.
Julia Feder, a green schools advocate for the U.S. Green Building Council St. Louis Chapter, spoke last night (Tues. Feb. 12) to the Clayton school district about the advantages of building green and the "triple bottom line."
Good for environment
nuff said
Good for economics
While building green costs 3-5% more, the payback time is 5-7 years. Obviously, schools last longer than that, so taxpayers benefit. The average green school saves $100,000 per year in operating costs.
❝Analysis of the costs and benefits of 30 green schools and use of conservative and prudent financial assumptions provides a clear and compelling case that greening schools today is extremely cost-effective, and represents a fiscally far better design choice. Building green schools is more fiscally prudent and lower risk than continuing to build unhealthy, inefficient schools.❞ (Greening America's Schools: Costs and Benefits, Gregory Kats, Capital E Report, pdf)
Good for health and wellness
An AIA (American Institute for Architects) report gives some promising data: 38.5 percent reduction in asthma because of improved air quality and 1.41 fewer teacher work days missed. (
eSchool News
) Improving kids' health because of better building design and implementation is a moral obligation.
Illinois has passed the
Green Cleaning for Schools Act
, which will help all schools take steps toward making schools a healthier environment. Will Missouri step up?
Learning
A Heschong Mahone Group
study
showed that daylighting, contrary to previous assumptions, doesn't decrease learning. Instead, students showed a 20-26 percent faster learning rate. I remember the middle school I attended with its miniscule windows. Sigh.
Studies
have linked a decrease in ADHD behaviors to time spent in the outdoors. Outdoor classrooms are another component to green schools.
USGBC-STL
is giving a presentation "Greening Your School and District 101: What do you need to know to take the first steps?" at Crossroads Preparatory School April 3 8-10 a.m.